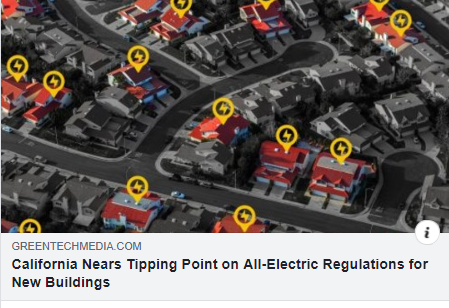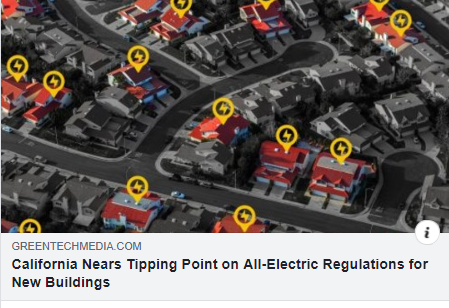 According to this article in GreenTech Media, California is readying what could be the next game-changing update to its building-performance standards.
Every three years since 1980 , the California Energy Commission reviews its building-performance standards, known as Title 24, with an eye towards saving citizens money and cleaning up the environment.  Last time around (2019) it was about all solar, mandating PV arrays on the roofs of most newly constructed homes.  Now, it's new rules to tip the market toward all-electric new construction, i.e., the phasing out of natural gas at the residential level.
Obviously, this will increase the load on electric utilities and distributed energy sources, which will be further driven by the electrification of transportation.  Yet, as we continue to decarbonize our grid-mix, this will look better and better over time.