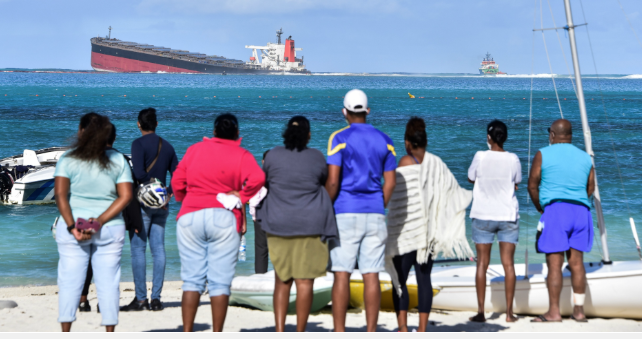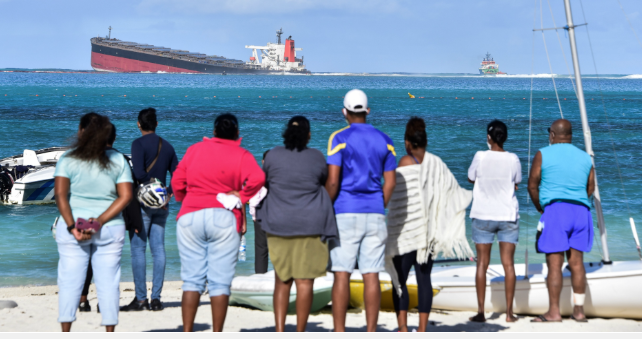 As reported here:
Urgent efforts to contain an oil spill off the coast of Mauritius reportedly ramped up on Monday due to fears that a cracked ship spilling fuel into the Indian Ocean—polluting nearby coral reefs, mangrove forests, and beaches of the island nation—could soon split in two, exacerbating the local environmental crisis.
Though the Japanese-owned vessel ran aground on a coral reef near Mauritius on July 25, work to safely remove the estimated 4,000 tonnes of oil it was carrying kicked off last week, when the ship starting seeping fuel into the ocean. Over 1,000 tonnes of oil is believed to have leaked into the surrounding waters.
The Associated Press reported Monday that "high winds and waves are pounding the MV Wakashio," a ship owned by Nagashiki Shipping and operated by Mitsui OSK Lines, also based in Japan. The vessel departed China on July 14 and was bound for Brazil, but is now leaking oil about a mile from Mauritius, which is east of the African continent.
This is what continued reliance on fossil fuels looks like.  This was an accident, but one that was waiting to happen.  It's about a society that has the tools at its disposal to address climate change and other forms of environmental devastation, but is so corrupt that it simply can't make it happen.
Best of luck to the people of Mauritius.