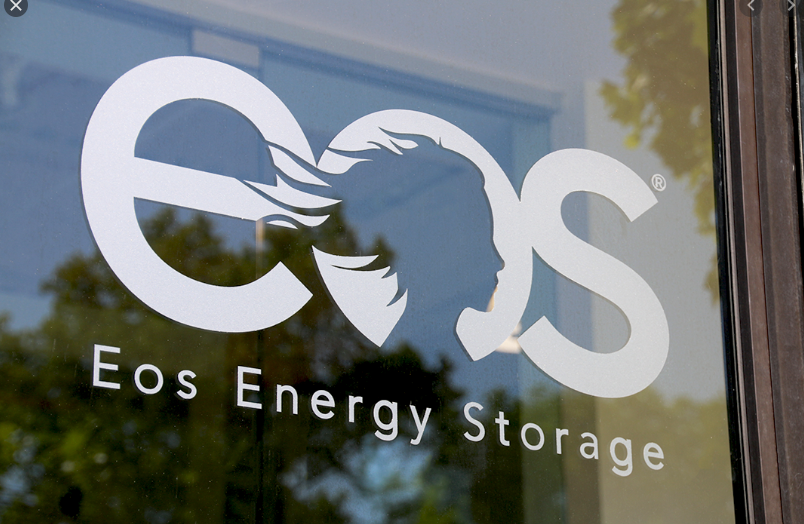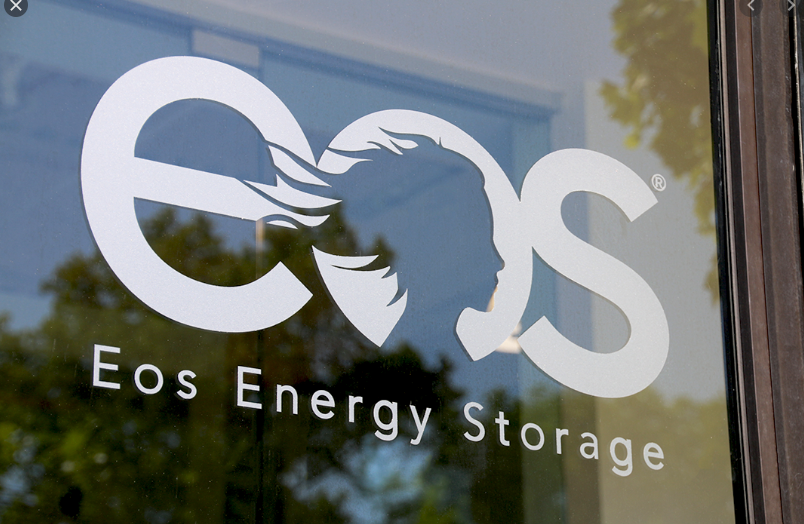 I met the people from Eos at an energy storage event in San Diego many moons ago, perhaps 2010.  One of their reps told me that they were right around the corner from a commercially available zinc-air battery that would be on the market at $160/kWh, which impressed the heck out of me.
The next day, I spoke with the company's founders, and made arrangements to come see them in their New York City office, and talk about all the issues they faced associated with marketing planning and communications strategies, hoping to strike up a wonderful, long-term consulting relationship.  Again, extremely bright people with a product that could make a huge and immediate impact on the integration of renewable energy onto the grid.
A month or so later, I invited Eos president Steve Hellman to be my guest on one of my webinars. As expected, he knocked it out of the park, wowing my ~95 viewers.
The company soon set up permanent quarters including a large R&D facility in Edison, NJ, perhaps an hour south of the office I had visited.  The next time I was back east, I stopped by in an attempt to further the association.
Then for nearly a decade, nothing happens.  Occasional press releases announcing large corporate and/or utility partners willing to fund proof-of-concept prototypes are encouraging, but clearly this is a far deeper slog than anyone expected.  Original founders sell to a new high-flying tech organization, and appear to have no further connection to the company.
A few years into this darkness, I met someone with a competitive battery chemistry offering storage at a bit over $200/kWh.  "What makes this attractive, given that Eos is at $160?" I asked.  "Mine actually exists," he smiled.
So here we are, and here's the latest press release that begins:  Eos Energy Storage, the leading manufacturer of safe, low-cost and long-duration zinc battery storage systems, is proud to announce plans to deploy its latest technology battery energy storage system (BESS) in partnership with the California Energy Commission(CEC). The BESS will be used to evaluate performance across multiple utility energy storage use cases.
Note the ambiguous language featuring the future tense: "proud to announce plans to," and "will be used to…."
GreenTech Media obviously perceives Eos favorably, or they wouldn't have written the piece linked here.
Personally, I don't see it.  I invite the company to come see me when it has something that can be written in the past tense, e.g., "Here is what we have accomplished."